Music @ UCC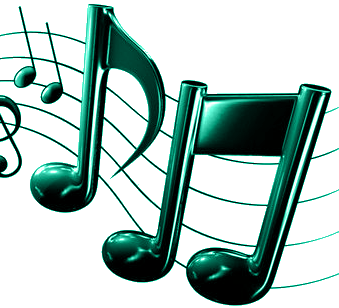 The Unity Church of Clearwater Band rocks!
At every Sunday morning service, the joyful sounds emanating from the Unity sanctuary offer delightful audible proof of mega musical talent, both instrumental and vocal.
From Bluegrass to Blues and from R&R to R&B, our band and Unity Singers perform a  variety of music as diverse as the Unity congregation.
The excellence of our music program begins with music director Sue Riley,  multi-talented singer, songwriter, motivator, organizer and co-owner of emPower Music & Art's.
Music is an integral part of Unity's church home, and Unity Café Concerts attract world renowned talent.  As a strong supporter of the national Posi (positive) music industry, UCC hosts many touring musicians throughout the year.
Meet the Band
Sue Riley, Music Director
Keyboards & Vocals
Sue has been involved in the music program of UCC for the past 27 years and has been our music director for well over a decade. She loves encouraging the members of the music ministry to seek out their musical gifts and to find their own voices.
Sue was drawn to music from the age of 5 when her Grandfather, Waldo, started helping her with piano.  Sue always knew that music would be her life's calling.  She began playing in churches at age 11, and started giving private piano lessons at age 18.  Believing in the power of music to touch hearts and heal lives, Sue continues to mentor, teach, and share music through a wide variety of means.
Sue is co-owner of emPower Music & Arts, with the mission of "Changing the World, One Song at a Time".  emPower hosts the yearly Posi Awards, which recognizes excellence in songwriting for artists who create songs with messages of peace, oneness, and joyous living.
A prolific singer songwriter herself, Sue has created 6 CDs of original uplifting Posi music, along with numerous songbooks. Her newest CD "Everything Changes, I Can Change Too" was produced by Daniel Nahmod and contains "Grandpa's Hands" a musical tribute to her Grandfather that recently won a First Place Gold Medal in the SAW song competition from Washington, DC.
Sue's Upcoming Gigs
---
Tim Burnaman, Assistant Music Director
Keyboards & Vocals
Tim has had a varied career in music.
He studied at Louisiana State University where he performed with the wind ensemble, orchestra, percussion ensemble, and jazz band.
After moving to Florida, Tim worked for several years as a piano accompanist at the University of South Florida and the Pinellas County Center for the Arts, where he provided music for ballet and modern dance classes.
Tim has been a weekly piano accompanist at Temple Ahavat Shalom for the past 10 years.
He shares his love of music by being a piano teacher and a songwriter.
Tim has written music that is published on Heartwind music and the Unity worldwide music catalog.  Most recently, he has enjoyed composing instrumental music for relaxation and meditation.
---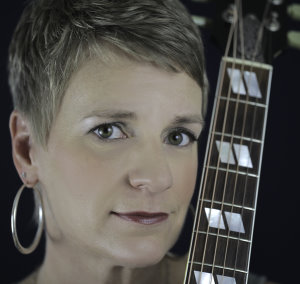 Anji Kat
Guitar and Vocals
Anji Kat is a recent transplant to Florida from her native South Dakota.  Bearing the nickname her jazz drummer grandfather gave her, Anji has been captivating audiences with her pure and powerful voice and her inspirational, thought-provoking original songs.  Infusing her Midwest prairie-sunshine pop sensibilities with her natural talent for jazz, blues and folk, Anji is an up-and-coming artist garnering much deserved praise and a strong following of devoted fans.  Her debut CD "That's Who I Am" was produced by the brilliant Daniel Nahmod of Humanity Music, Inc., and is due out in December 2014.
Anji is most often compared to some of her favorite artists, like Eva Cassidy, Sara Bareillis, and Linda Ronstadt, to name a few, and her sought-after performances have included many different genres and classic songs from the 40's up to today's current popular music, as well as her inspirational original compositions.
With an additional 20 years experience as a dynamic and engaging health & wellness expert and public speaker, Anji weaves dynamic and inspirational messages with music, perfect for your house party, conference, special event or project.  Contact her today and let her inspire you with her many musical gifts!
---
David Bodenhamer (Bodie)
Bass & Vocals
Born into a North Carolina family of gospel musicians, Bodie, as he is familiarly known, was exposed to music from infancy.  He got his first guitar at 13, a bass and amp a little later, and was soon invited to join a young band that played Motown hits.
In 1968, Bodie joined a band called "The Singing Christians," traveling throughout the United States and Canada and eventually back to North Carolina.  He later toured with the "Porazzo Band" and a country band out of Nashville.  He came to Clearwater in 1982 and began playing bass and singing with the "Rich and Famous" at Sunset Point Plaza.
In 2003, Bodie welcomed the opportunity to join the Unity Band as a bass player.  That experience, he says, brought him full circle, empowering a return to his "faith walk" in an atmosphere attuned to his spiritual side.  He now performs at various venues in Tampa Bay with the "Big Band Theory" and "Terry and the Pirates."
---
Mary Elliott
Vocals
Brooklyn-born Mary Elliott found her way to Florida  in 1972.   An early childhood elementary teacher, she performed  as lead soloist and backup singer for more than three decades  in local community theater productions and churches  and also entertained at nursing homes, mobile home parks, assisted living facilities and private parties.
A few years ago, Mary  "divined" the idea of a 50s  and 60s rock and roll group, which gave birth to the harmony group of "TwiLightz,"  and in  2011, she and fellow songwriter David Wallace recorded their original songs and released the CD  called  "Steppin' Into the Flow."
Musically multi-talented, Mary has given voice lessons and is recognized at Unity  for  her harmonic, heartful solos, but her first beloved association was with the piano.  When only a teenager, her piano teacher entrusted her with teaching an overflow of students.  Only after a 7-year refresher course with Sue Riley did she begin to offer private lessons.  Today, she teaches piano lessons at Peace Cottage for both children and adults.
---
Kevin Lindsay
Drums & Vocals
At age 9, Kevin Lindsay, annoying his teacher by playing drums on the desk, was reprimanded: "Stop that and join the school band."  He did, got his first drum set at 13, joined a rock band, by 16 was playing in bars, and at 18, singing, as well.
Kevin began playing drums for the Unity band within months of joining the church in 2001, the  band's first drummer.  Following the electrical fire in 2003, he played hand drums in the parking lot during Sunday tent services.   Around that time, his voice could be heard singing "Build My Dock" on the Unity compilation CD, "Lofty Ideals," whose proceeds assisted in building the media loft.
After five years playing drums for every Sunday service, Kevin stepped down from the full time responsibility, although he still fills in from time to time.  He also regularly attends the Posi awards shows.  Currently, he sings in a Scorpions tribute band, "Blackout" and two local cover bands, one as a singing drummer and the other as front man/singer.
---
Janet Whedon
Drums and Vocals
Drummer Janet Whedon is the Unity band's anchor.  After joining the choir in 2003, she told Music Director Sue Riley if she ever needed a drummer she would love to be considered.  Following her percussion and vocal participation, she became a member of the band.
Born in Asheville, NC, Janet moved to Florida with her family when she was 5.  In 7th grade, she started playing drums and continued through 12th grade at Clearwater High where she performed with the marching and concert bands. She graduated from the University of South Florida in 1996 with a Bachelor of Science degree in English education, later obtaining her teaching certification.  She formerly taught language arts and reading   and now teaches 8th grade health at Fitzgerald Middle School in Largo.
Janet's musical talents are not limited to playing drums.  She is frequently a featured soloist at Unity Sunday services and has sung with other church choirs and worked with a few bands in addition to pursuing her interest in songwriting.