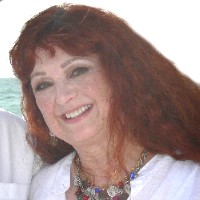 I am not here by accident. I am here in this place by divine appointment.
Since God is everywhere equally present, whenever I turn my attention to the presence of the Good, I dwell in the House of the Lord.
Wherever I am–either alone or gathered with others in prayer– my heart is in a holy place.
In Genesis, we read that Jacob fell asleep, alone in the wilderness; when he awoke, he declared: "Surely the LORD is in this place and I knew it not" (Genesis 28:16, King James Version).
Wherever I am, wherever I journey, I can always pause and pray. I feel instantly safe and divinely guided as I affirm: "Surely the presence of the Lord is in this place!"