Teen Night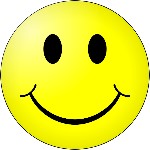 Every Wednesday night is Teen Night at UCC and all teens are welcome!
Our teen group is officially called "Youth of Unity" but it's known by everybody as Y.O.U.
Anyway, each Wednesday from 6:00 to 7:30 PM you can find us hanging out in the YOU room (New World Room), talking, playing video games and Foosball, planning fun events, and at times handling some business or doing a service project.
Lots of fun always, so we'll be looking for you!
Many thanks to Ralph Webbe & Barb Kozel for the rockin' pix! Check em out below!