Looking for a great way to release stress?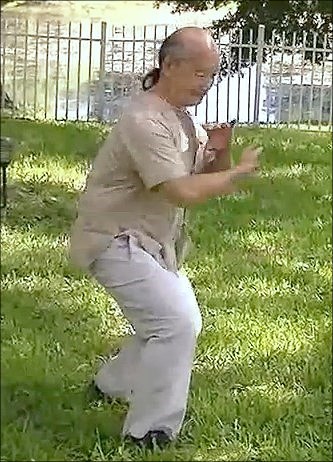 Tai chi (meditation in motion) is a wonderful stress reliever! Peace comes as you use mild, flowing movements that help to connect mind and body.
Tai Chi practice helps one to navigate the balances of Yin & Yang aspects in life. These aspects of Yin (negative) & Yang (positive) following a natural order, co-existing with each other help to promote more balance in our life.
The regular and personal practice of Tai Chi allows us to acquire a true sense of harmony in mind, body, and spirit. At the same time, Tai Chi assists the skeletal structure to be properly aligned and the musculature to support our bones for balanced strength. The healing breath of Tai Chi (deep & long) will calm, and quiet your mind. It will help to keep peace and tranquility continuous in life.
Tai Chi Sifu (Teacher): David Yee
$12 Donation per class
All Are Invited to Participate!
David Wong Yee Dipl.Ac.,CH comes from New York state to Clearwater with over 35 years of experience in the martial arts and the therapeutic healing arts.
He studied with masters from China, Japan, Tibet, and the United States. His background includes:
Certification from William C.C. Chen School of Tai Chi Chuan and with Master B.P. Chan for Ba Gua Chang, Hsing Yi Chuan and internal training (1979)
Graduated from Tri State Institute of Traditional Chinese Acupuncture in Stamford, Ct (1987)
Acupuncture & Herbal Therapies in St Petersburg, FL for clinical herbal studies (2014)
All are renowned schools in New York, Connecticut, and Florida.
David had 25 years of employment at Kings County Hospital in Brooklyn, New York, and was a clinical acupuncturist in an out-patient clinic. He has also taught Tai Chi Chuan & Ba Gua Chang self defense with Acu-Taoyin (self shiatsu) for optimum health in Long Island and other areas in New York State.
David was also co-owner of Four Corners Center, Inc prior to moving to the Gulf Coast of Florida.